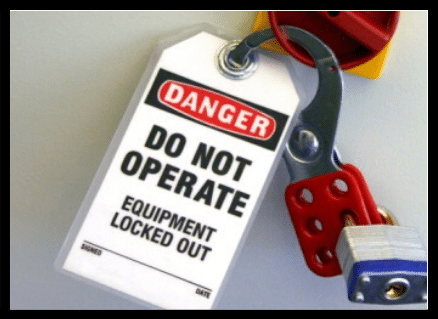 Lockout Tagout (LOTO) – Worker Safety (CAN)
Need online lockout-tagout training? Whether you are an individual, safety training manager, or a business owner, this online lockout-tagout course is designed to get you CSA/CCOHS compliant quickly. A Canada-Compliant Training Class for Lockout/Tagout procedures. I-CAB Recognized. This course satisfies Canada's requirements for the classroom training.
Course Content Includes:
This online Lockout-Tagout (LOTO) Worker Safety course covers the following topics:
This course will provide information that will increase your recognition of potential hazards, improve your knowledge of safe operations, and keep you and those around you safe.

We will go over what lockout-tagout means, as well as the minimum LOTO procedures required by he standard. We will also look at the responsibility of all employees to know and apply lockout-tagout procedures.

We will cover the three types of employees covered by the lockout-tagout standard (Authorized, Affected, and Other).
Course Duration
Approximately 120 minutes
Course Assessment
Upon successful completion of this online course, a certificate of completion will be available for download and printing.